Aging is the major risk factor for most human diseases and affects every single individual in the world. The development of novel strategies to extend human healthspan and lifespan is currently a rapidly growing area of research and might represent one of the best investment opportunities from a philanthropic and business perspective.
Research articles and reviews
Swiss Francs (CHF) in funding

Swiss National Science Foundation

Novartis Foundation for Medical-Biological Research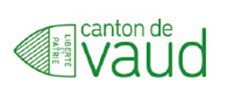 Fondation Pierre Mercier pour la Science
Collaborations with industry
You can now participate in accelerating the development of the next generation of anti-aging therapies by supporting some of our research projects.